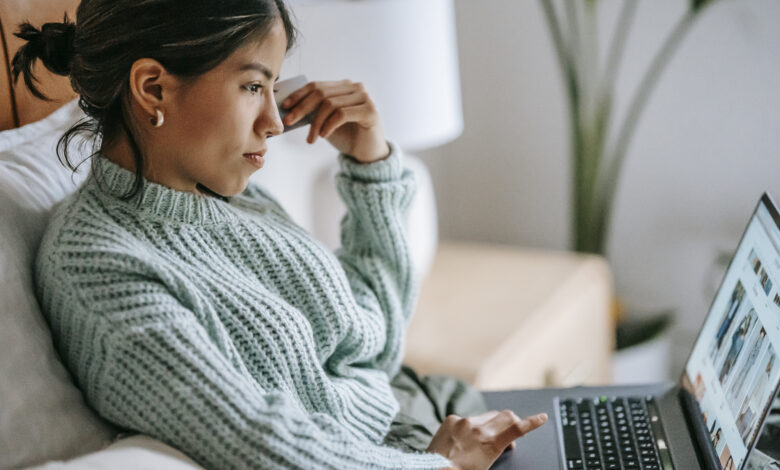 Making money from home has become increasingly popular in recent years, and more and more people are looking for ways to make extra money without leaving their home. Whether you're looking for a side job or a full time income, there are many quick and easy ways to make money from home. In this blog post, we cover 10 quick and easy ways to make money from home.
Online Surveys: Making money on online surveys is how people make money by completing online surveys. Survey companies or market research firms pay individuals to conduct surveys to gather information about products, services or consumer behavior. To make money from online surveys, people need to register with survey companies or websites that offer cash rewards or gift cards for completing surveys. Examples of such sites are Swagbucks, Survey Junkie, and Toluna.
After signing up, people will receive email invitations to take surveys that match their demographic information. Completing a survey can take anywhere from a few minutes to an hour and can be completed according to the participant's schedule. The survey company or website then rewards participants with cash or gift cards for their time and effort.
It is important to note that the earning potential of online surveys is limited and survey availability may vary. Also, not all survey websites are legit, so it's important to research the site and read reviews before signing up. Some sites may also require a certain amount of money or points to redeem prizes and it is important to read the terms and conditions carefully.
Online surveys can be a quick and easy way to make extra money from home, but they are not a way to generate a steady income. It is best to combine it with other ways to make money online for a more consistent income.
Freelance Writing: Freelance writing is the practice of writing on a project or commission basis for payment. Freelance writers can make money by finding clients who need written content such as articles, blog posts, website copy, and more.
They can also make money writing and selling their own books, e-books, and courses. Freelance writers can also make money writing for online publications, magazines, newspapers, and other print publications. Other ways to make money as a freelance writer include writing screenplays for film and television, writing ad copy, and writing content for business websites.
To be a successful freelance writer, it's important to have strong writing skills, be organized, meet deadlines, and market yourself effectively. In general, to become a freelance writer you need to have good writing skills, be able to communicate effectively, and have a good grasp of grammar and punctuation. It also helps to have a portfolio of writing samples to showcase your skills to potential clients.
Freelance writers can find work in a number of ways such as: B. through online job postings, cold business talks or through networking with other writers. Many freelance writers also use online platforms like Upwork, Freelancer, and LinkedIn to find clients and projects.
As a freelance writer, you are responsible for your own taxes, insurance and retirement plans. You must also be able to manage your time effectively, meet deadlines, and communicate effectively with clients.
Freelance writing can be a great way to make money from home if you have a passion for writing and the ability to communicate ideas. It can be a flexible and rewarding career, but it can also be competitive and it takes time to build a steady income and client base.
Virtual Assistants: Virtual Assistants (VAs) are self-employed professionals who provide remote administrative and technical support to customers. There are several ways to make money as a virtual assistant.
Provide administrative support: Virtual assistants can earn money by providing administrative support to customers, e.g. B. schedule appointments, manage email and social media, and handle data entry tasks.
Technical Support: Virtual assistants can also earn money by providing technical support such as website development, graphic design and IT support.
Social Media Management: Virtual assistants can earn money by managing clients' social media accounts and creating content for social media platforms.
Content Creation: Virtual assistants can earn money creating blog posts, articles and other written content for clients.
Consulting: Virtual assistants can also make money advising clients on specific topics such as marketing, customer service or business development.
Ecommerce: Virtual assistants can also earn money managing customer service, product inventory and other related tasks for ecommerce businesses.
To be successful as a virtual assistant, it's important to be organized, have good communication skills, and be proficient with a variety of software and tools. It is also useful to specialize in a particular area of ​​expertise to attract clients with special needs.
Online Tutoring: Online tutoring is a way for people to make money by providing educational support to distance students via the internet. Here are some ways to make money from online tutorials:
One-to-One Tuition: You can earn money by offering one-to-one tuition in certain subjects or academic fields to students of all ages.
Group Lessons: You can also make money by offering group lessons to a small group of students, which can be more cost-effective for students.
Create and Sell Online Courses: You can also create and sell pre-recorded video courses or e-books on specific topics or academic areas.
Language Lessons: You can earn money teaching languages ​​to students online, individually or in groups.
Online Tutoring Platforms: You can also earn money by enrolling in online tutoring platforms that connect tutors with students seeking help in a particular subject or academic area.
Tutoring for Standardized Tests: You can earn money teaching for standardized tests such as the SAT, ACT, GRE or GMAT.
To be successful as an online tutor, it is important to have a good understanding of the subject or academic area you are teaching, as well as good communication and teaching skills. In addition, flexible schedules and the ability to use technology effectively can be advantages.
Selling Products Online: Selling products online is a quick and easy way to make money from home. With the emergence of ecommerce platforms like Amazon, Etsy, and eBay, it has become even easier for people to sell their own products online.
To get started, you need to create an account on one of these platforms and set up your own "shop". This usually involves creating a profile and listing your products for sale. You will also need to photograph your product, write a description and set a price.
Once your shop is ready, you can start promoting your products through social media, email marketing or paid advertising. When a customer buys your product, the platform takes care of the checkout and shipping process for you.
It is important to note that selling products online requires an initial investment, e.g. B. Purchase inventory and set up your store. However, once you are prepared and have some traction, it can be a great way to make money from home.
You could also consider dropshipping, a retail processing method in which a store doesn't keep stock of the products it sells. Conversely, when a store sells a product, it buys the item from a third party and ships it directly to the customer. This eliminates the need for warehousing or shipping and handling, but can also reduce profit margins.
It's important to research your product, the competition, and the platform you choose to make sure you're offering a product that will be in demand and that you can take advantage of.