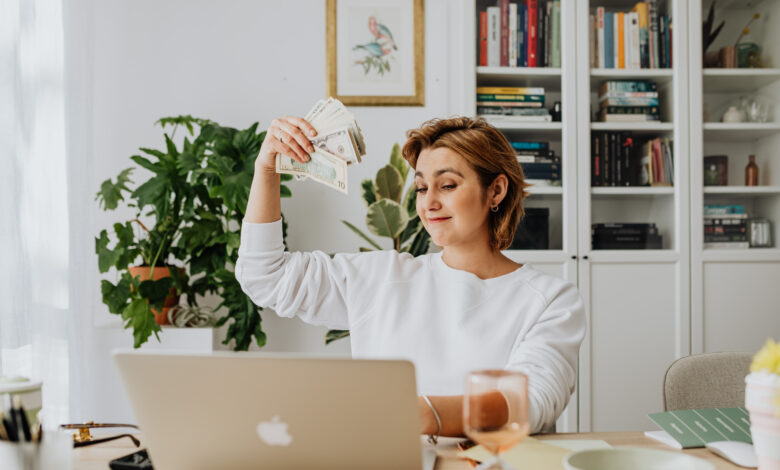 Earning money online is a dream for many people, and it's no wonder why. With the rise of the internet and digital technologies, it has become easier than ever before to make money from the comfort of your own home. The flexibility and freedom that come with earning money online are hard to beat, and there are a plethora of opportunities available for people of all skill levels and interests.
However, with so many options to choose from, it can be difficult to know where to start. That's why we've put together this comprehensive guide to help you learn how to earn money online. We'll cover a wide range of opportunities, from freelancing and affiliate marketing to online surveys and e-commerce. Whether you're looking to make a little extra money on the side or start a full-time online business, there's something for everyone in this guide.
Freelancing
Freelancing is one of the most popular ways to earn money online, and it's easy to see why. With freelancing, you can work on your own schedule, set your own rates, and choose the projects that interest you the most. There are a wide variety of freelancing opportunities available, from writing and editing to graphic design and web development. Some popular freelancing platforms include Upwork, Freelancer, and Fiverr.
Affiliate Marketing
Affiliate marketing is another popular way to earn money online. It involves promoting other people's products or services and earning a commission for each sale or lead that you generate. The beauty of affiliate marketing is that you don't need to create your own products or services – you simply promote other people's stuff and earn money in the process. Some popular affiliate networks include Amazon Associates, Commission Junction, and ClickBank.
Online Surveys
Online surveys are a great way to earn a little extra money on the side. By sharing your opinions and feedback on various products and services, you can earn cash or gift cards. There are a number of legitimate survey sites that pay real money, such as Survey Junkie and Swagbucks.
E-commerce
E-commerce is the buying and selling of goods and services online. If you have a passion for a particular product or niche, then starting an e-commerce business might be the perfect way for you to earn money online. Popular e-commerce platforms include Shopify, Amazon, and Etsy.
Online Tutoring
Online tutoring is a great way to earn money online, especially if you have expertise in a particular subject. By offering your services as an online tutor, you can help students around the world improve their skills and knowledge. Some popular online tutoring platforms include VIPKid and Chegg.
Virtual Assistant
A virtual assistant is a professional who provides administrative support to clients remotely. As a virtual assistant, you can perform a wide range of tasks, from scheduling appointments and managing email to conducting research and managing social media accounts. Some popular virtual assistant platforms include Upwork and Fiverr.
Podcasting
Podcasting is a great way to share your knowledge and expertise with a wide audience. By creating and distributing a podcast, you can reach people all over the world and earn money through sponsorships, advertising, and affiliate marketing.
Stock and Forex Trading
Stock and forex trading is a way to earn money by buying and selling stocks and currencies. While it does carry some risk, it can be a great way to make money online if you have the knowledge and skills to succeed. There are a number of online platforms that make it easy to get started with stock and forex trading, such as eToro and Robinhood.
Online Gigs
Online gigs are small online jobs that can be completed quickly and easily. They can include anything from data entry and transcription to graphic design and video editing. Some popular online gig platforms include Fiverr and PeoplePerHour.
Blogging
Blogging is a great way to share your thoughts, ideas, and experiences with the world. By creating a blog, you can build an audience, establish yourself as an expert in your field, and earn money through advertising, affiliate marketing, and sponsored posts. Some popular blogging platforms include WordPress and Blogger.
These are just a few examples of the many opportunities available for earning money online. By exploring these options, you can find the one that's right for you. Remember, earning money online takes time, effort and strategy, and not all opportunities are suitable for everyone. It's important to do your own research, validate the opportunities and find the one that aligns with your skills, interests and goals.
In conclusion, earning money online is a viable and attainable goal for anyone with an internet connection and a desire to succeed. Whether you're looking for a way to make a little extra cash on the side or start a full-time online business, the opportunities are endless. By using the strategies and techniques outlined in this guide, you can be well on your way to earning money online and achieving your financial goals.